About The Club
The Aldergrove Skating Club is located in Aldergrove BC, between Langley and Abbotsford. We have been established as a skating club since 1974. We offer a wide range of quality skating programs, year round, including Learn to Skate (CanSkate), Synchronized Skating, Figure Skating Development and Private Lessions with certified, professional coaches. We welcome skaters of all ages and abilities. If you are a seasoned skater, just learning or wanting to improve your skills for hockey, ringette, figure skating, public or school skating, we are the place fore you!
Our Location: Aldergrove Credit Union Community Centre, 27032 Fraser Highway, Aldergrove, BC, V4W 3P6
*Please note: Our Spring and Summer skating sessions take place at The Rinks at Summit Centre 3600 Townline Rd. Abbotsford, BC, V2T 5W8
Mailing Address: PO Box 870, Aldergrove BC V4W 2V1
Email for General Inquiries: info@aldergroveskatingclub.com
Email for Registration: registrar@aldergroveskatingclub.com
Email for Payments: aldergrovefsctreasurer@gmail.com
Connect with us on Facebook or Instagram: @AldergroveSkatingClub
---
Grant Programs and Funding Sources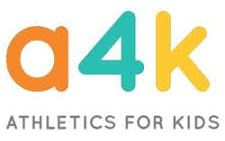 ---
"We acknowledge the financial assistance of the Province of British Columbia"