---
Skate Canada 2018 Section Star Skater and PA of the Year
Rossi Zacharias | April 19, 2018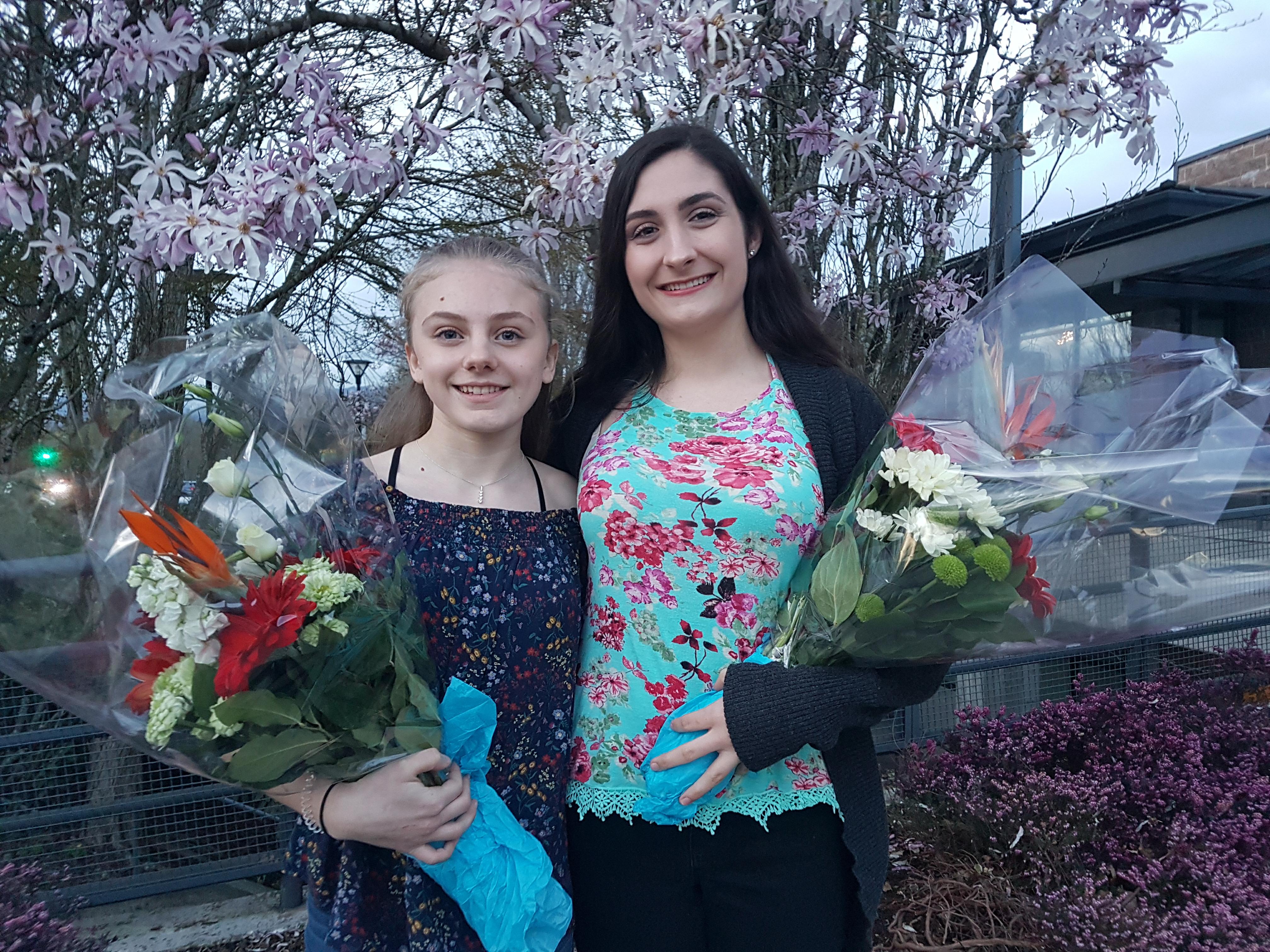 A big congratulations to our very own Cora-lee Hagel and Emily Wildy who received awards from the recent BC Section of Skate Canada.
Cora-lee Hagel won Skate Canada Section Starskate Athlete Award for 2017/18. Recipients must show determination and commitment to the Starskate program, a passion for the sport and achieved great success throughout the season, not only in the star skate testing system, but also with personal skill development and growth overall.
Cora-lee has be skating at Aldergrove Skating Club for 4 years and competes in Star 6. She is ranked 6 ouf of 103 skaters in the BC/YK region. Her goal for freeskate is to land all of her doubles and to be ranked 1st! She dreams of being on an internationally-competitive syncrho team some day and overall, strives to be "a nice person who helps others like she has been helped". Amazing job Cora-lee, this is well deserved!
Emily Wildy received the Skate Canada Section Program Assistant Award for 2017/18. This award recognizes dedicated and passionate program assistants who continuously share Skate Canada's vision with all participants of the program. This award is presented to individuals who are not only great assets to the coaching team on the ice, but also show their commitment off the ice by providing support and assistance to the club and its registrants.
Emily has been PA'ing with the club for 5 years and a skater at the club for 9 years. She has a passion for the club and loves to help the coaches any way that she can. She shares her love with skating with the young CanSkaters and is encouraging to all. Way to go Emily, we're so proud of you!
---